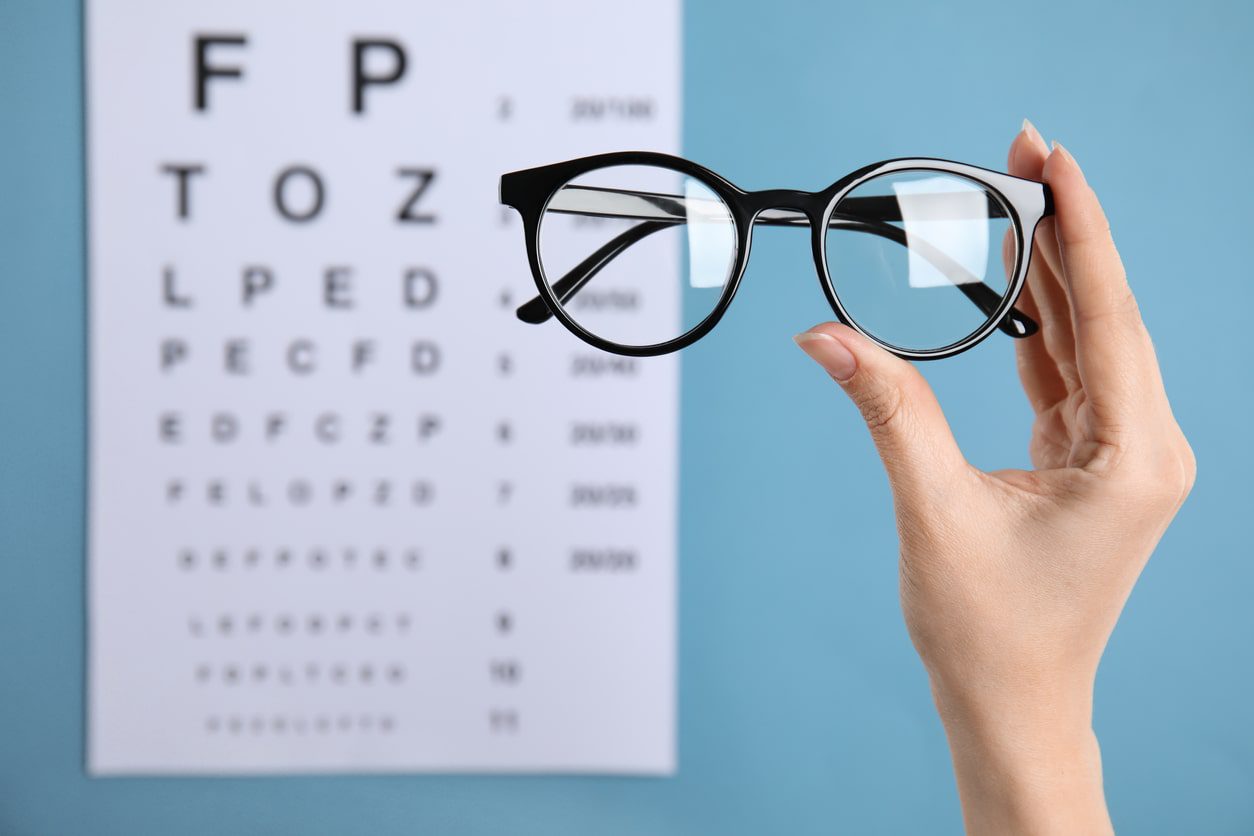 Florida Eye Welcomes Chris Donovan, MD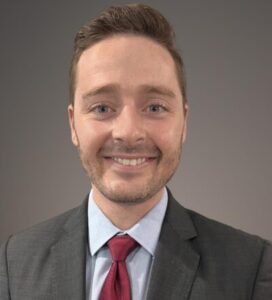 Florida Eye Specialists & Cataract Institute is pleased to welcome Chris Donovan, MD, starting in July. Dr. Chris Donovan is an ophthalmologist located in Tampa, FL. He received his undergraduate degree at Cornell University and went to medical school at Case Western Reserve University School of Medicine. He completed his internship at Henry Ford Hospital, his residency at the University of South Florida, and had a Fellowship at the University of South Florida for cornea and external disease. His specialty and research project include the cornea and ocular surface, cornea cross-linking, and corneal wound healing. When completing his fellowship, he learned about the treatment of a different number of corneal conditions and is proficient in many different forms of cornea transplantation. With additional training, he also has experience in the treatment of ocular surface neoplasia, cataract surgery, and refractive surgery.
Corneal Conditions Dr. Donovan Can Help You With
With his extensive training in corneal conditions, Dr. Donovan is the specialist you want to see when you visit Florida Eye. There are several different conditions that can affect your cornea:
Corneal dystrophies.
Dry eye.
Some corneal conditions run in the family, while there are some things you can do to reduce your risk of any cornea infections or injuries. In order to prevent injuries, you should wear protective eyewear when doing yard work, using chemicals, using machines, or playing sports that use a puck or ball. If you are a contact lens wearer, you should make sure to follow the cleaning instructions and properly store and disinfect the lenses. This can help prevent infections on your cornea. Your cornea is checked as part of a comprehensive eye exam. The exam is painless and simple. In order to check for any scratches or abrasions on your eye, an eye doctor can use a special type of eye drops in order to make any abrasions easier to see.
Cross-Linking
This non-invasive treatment combines riboflavin Drops and UV light. Cross-linking is used to reinforce and strengthen the cornea by creating new links between the collagen fibers. This type of procedure can be important for many different patients that live with a condition such as keratoconus or other corneal ectasias that weaken the cornea. When used early enough, cross-linking can be used to stabilize the shape of the cornea and improve visual acuity. If symptoms go untreated and cross-linking isn't done soon enough, it can mean you would ultimately need a cornea transplant.
This technology has been available in Europe for over ten years but there is one FDA-approved platform in the United States. Insurance providers are starting to recognize this procedure as medically necessary and are providing coverage for this FDA-approved system.
There are some candidates that are a better fit for cross-linking. During an evaluation, your eye doctor measures the shape and thickness of your cornea to see if you are the right candidate. In order to get a detailed view of your cornea surfaces, the doctor will use a corneal topographer. Cross-linking works best if it's done during the early stages of keratoconus. Unfortunately, the treatment can't be used to reverse this cornea condition but instead can prevent it from getting worse. The procedure only takes about an hour to an hour and a half to complete and is done as an outpatient procedure.
Corneal Transplants
Cornea transplants are surgical procedures that are done to replace part of the cornea with tissue using a donor. The cornea is the dome-shaped surface of the eye. The cornea is where the light enters the eye and is one of the main parts of the ability to see with clear vision. With a cornea transplant, you can have reduced pain, better vision, and it can help improve the appearance of a diseased or damaged cornea. Cornea procedures are typically successful but do come with a small risk of complications.
A corneal transplant is often done in order to help restore vision for someone who has a damaged cornea. Corneal transplants can also help relieve pain and other symptoms that come with cornea diseases. There are several different conditions that can be treated using a corneal transplant. These include keratoconus, a corneal tear or thinning of the cornea, cornea scarring, swelling of the cornea, complications caused by previous eye surgery, corneal ulcers, and Fuchs' dystrophy.
The procedures are relatively safe but the complications that can come along with a transplant include:
Eye infection.
Pressure increases in the eyeball.
Problems with the stitches.
Rejection of the cornea.
Retinal problems.
There is not usually a long wait list for corneal transplants, unlike with other organs such as kidneys and livers. People who need corneal transplants don't require tissue matching. Before your procedure, you will get a thorough eye exam, in order to look for any conditions that could cause complications. There will be measurements taken of the eye in order to determine the size of the donor cornea. You will get treatment for any other eye problems before surgery to help increase your chances of a successful cornea transplant. You will review all your medications and supplements with your eye doctor since you may have to stop taking some before the transplant.
Different Corneal Transplant Procedures
A cornea transplant can either remove some or the entire diseased cornea and replace it with healthy tissue. Depending on your condition, there are different methods.
Penetrating Keratoplasty (PKP): This procedure includes the full thickness of the cornea during transplant. The surgeon will cut through the entire thickness of the cornea to remove a small part. The donor cornea is then cut to fit and placed in the opening. There are stitches used to keep the new cornea in place. Stitches may need to be removed after the procedure with your eye doctor.
Descemet's Membrane Endothelial Keratoplasty (DMEK): With this procedure, your eye surgeon removes tissue from the back layers and then donor tissues replace any removed tissue. There are two types of this procedure. The first one, Descemet stripping, uses donor tissue to replace one-third of the cornea. The second one, the Descemet membrane, uses a thinner layer of tissue from the donor. The donor tissue that is used in the Descemet membrane is fragile and thin. While this procedure can be more challenging, it is a more common procedure.
Deep Anterior Lamellar Keratoplasty (DALK): There can be two different methods where diseased cornea tissue is removed from the front layers and leaves the back layer in place. The depth of the damage determines which type of procedure is right. If cornea damage extends deeper into the stroma then a deep anterior lamellar transplant is used. Just like with the other procedures, healthy tissue from the donor replaces the removed portion.
Artificial Cornea Transplant: In certain cases, if you aren't eligible for a cornea transplant using a donor cornea then an artificial cornea may be used.
After surgery, your vision may be worse as your eye starts to adjust to a new cornea. It can take months for vision to improve. After it has healed, your eye doctor can make changes to your vision by correcting your vision problems using contact lenses, glasses, or laser eye surgery in some cases. It's important to have regular visits with your eye doctor in the year after a cornea transplant in order to look for any complications and monitor progress.
Cataract Surgery
In addition to his training in corneal conditions, Dr. Donovan also has experience and training in cataract surgery. Cataracts are one of the most common conditions treated. When you have cataracts, you experience clouding of the eye lens. The clouding that forms can make it harder to see. Cataract surgery fixes this by taking out the lens that is cloudy and replacing it with a clear lens. Advanced laser cataract surgery is now available at Florida Eye Specialist & Cataract Institute. This new procedure is more technologically advanced to give even more precision than other traditional methods in order to ensure optimal surgical results. Your eye surgeon can let you know which cataract surgery procedure is right for you.
Contact Dr. Chris Donovan 
If you are suffering from corneal conditions, you want to make sure you get treatment before it's too late and your vision permanently suffers. Early treatment is key in many cases. Our specialists, including Dr. Chris Donovan, are here to help you get back to healthy eyes and better vision using the latest technology. Contact us today for an appointment.