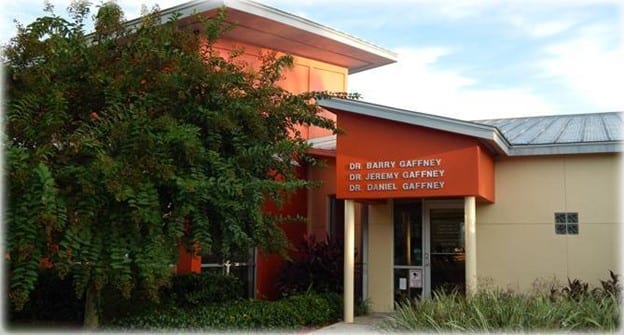 Florida Eye and Gaffney Eye Clinic in Plant City, FL, have merged in an effort to offer the best in eye care for residents.
Current staff of Gaffney Eye Clinic are going to continue to see clients at the current existing location on Alexander Street, but the building is going to be expanded to accommodate some new services and features. These new features include the latest in diagnostic testing technology and in-office specialist consultations. The Gaffney Optical still remains to offer you a large selection of frames, contact lenses, and sunglasses.
Eye Doctors at Gaffney Eye Clinic
Now Florida Eye patients have access to the top eye doctors at Gaffney Eye Clinic. Dr. Barry M. Gaffney offers ocular health and visual services and has an emphasis in contact lenses. He has been offering quality eye care to Plant City residents for more than 30 years. Dr. Jeremy H. Gaffney specializes in comprehensive optometry and specialty contact lenses. He has opened the Dry Eye Center of Central Florida, found inside the Gaffney Eye Clinic, to help bring treatment and awareness to patients who are suffering from Dry Eye diseases. Dr. Daniel G. Gaffney specializes in comprehensive and medical optometry and is also licensed to practice in both Alabama and Florida.
Services Provided at Florida Eye
With the merger of Gaffney Eye Clinic and Florida Eye, you can expect a number of services to soon be offered at the Plant City location. These services include comprehensive eye exams and vision evaluation, contact lens fitting and evaluation, urgent and emergency eye care, cataract evaluations, dry eye management, red eye examinations, glaucoma management, macular degeneration management, pediatric eye examinations, LASIK evaluations, keratoconus management, geriatric examinations, and surgical preoperative care.
Why Schedule an Eye Appointment Now?
It can be easy to let eye exams slip through the cracks, but it is essential that we have them routinely. The most advanced stages of eye diseases can often be prevented when found and treated early. Life gets busy but eye care should not be put on the back burner. If it's been a while since your last exam, you need to schedule one today.
What You Can Expect During an Eye Exam
There are certain things you can expect during a comprehensive eye exam.
Vision Testing: Your vision can change slowly over time. These subtle changes may mean you might not even notice that you aren't actually seeing as clearly as before. Your vision can be evaluated for different conditions. Nearsightedness means that it's harder to see objects farther away. Farsightedness means you have trouble seeing objects close up. Astigmatism means that there is an irregular shape in your lens or cornea. Strabismus means the eyes aren't aligning correctly. Your eye doctor can evaluate how clear your vision is, look at your peripheral vision, determine how well the eyes move together, and offer treatment options.
Eye Disease Testing: An eye exam is for more than just vision. Many eye conditions and diseases don't have any obvious signs so it's important to have regular exams. A comprehensive exam allows an ophthalmologist or optometrist to monitor changes and catch problems early. Some diseases that are tested for during exams include cataracts, macular degeneration, glaucoma, and diabetic eye disease. Many conditions can be treated and it's possible to delay progression so you can preserve your vision.
Other Serious Health Problems: Your eyes can be a window into your overall wellness and health. By looking at the nerves and blood vessels in your eyes, an eye doctor may be able to detect other health problems, such as neurological conditions, high cholesterol, diabetes, and heart disease.
Schedule an Appointment
It's easy to schedule an appointment at Florida Eye. You can call the office or request a call back from their website and even fill out the New Patient Paperwork before you arrive for your appointment. Florida Eye treats patients of all ages, from newborns to the elderly. There are a range of treatments with specialists available at different locations. Getting the care you need, whether it's at our Plant City office or another location, can be made easy with convenient locations and office hours.
Why Choose Florida Eye Specialists and Cataract Institute?
At Florida Eye Specialists and Cataract Institute, you get a world-class practice to deliver you high-quality eye care all in one place. While Florida Eye was once a standalone clinic, it has grown to six locations, including our new Plant City location, to give you the highest quality eye care.
Having eye care all under one roof makes it even more convenient to get the care you need. You can have everything you need in order to have your vision examined and treated. No matter your age or what eye condition you may have, from glaucoma to cataracts and everything in between, the specialists at Florida Eye can help. With so many locations, it's even easier to get high-quality eye care when you need it the most. Contact us to schedule an appointment for you and your family members!