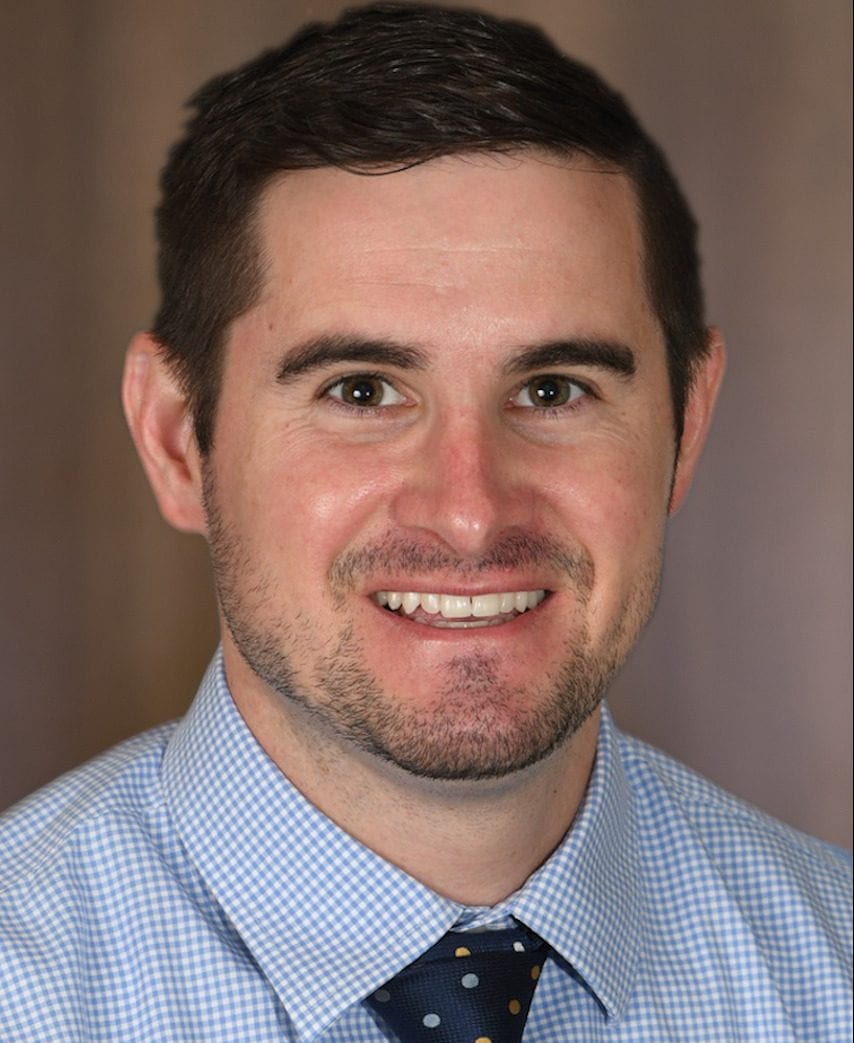 Florida Eye Specialists is excited to announce that Dr. Evan Dunn is a new doctor who will be joining the team on September 21st! As a retina specialist, he is going to be providing needed services to the South Tampa practice and bring his unique skill set to the office.
About Dr. Evan Dunn
Dr. Dunn completed his undergraduate degree at the University of Central Florida, where he graduated Magna Cum Laude. He then finished medical school at the University of Florida, where he was given the Tod Gassen International Fellowship. He completed his ophthalmology residency and transitional year at Indiana University. He was named Chief Resident of the Transitional Year program.
During his time in residency, he created a surgical skills program that is used to augment resident training. He also worked in community service, providing care to those without insurance. Leaders in the field of glaucoma, pediatrics, neuro-ophthalmology, uveitis, oculoplastis, and retina instructed him during this time in residency. Dunn's work inspired the "Evan Dunn Ophthalmology Scholarship." A generous and thankful veteran created this scholarship in 2016.
He also completed training in vitreoretinal surgery and diseases with a combined fellowship between the University Retina and the University of Illinois at Chicago. During this training, he worked with nationally and internally recognized leaders in the field of surgical and medical retina.
He has participated in many different clinical trials and has published articles, as well as presented at several national and regional meetings and institutions.
Dr. Dunn's goal is to provide the highest quality surgical and medical care to patients while doing so in a friendly environment. His clinical interests include macular degeneration, retinal vein occlusions, and the treatment of diabetic retinopathy. For any patients that require intravitreal injections, he uses a more painless technique in order to maximize the patient's comfort. He also has expertise in the surgical management of macular holes, dropped lenses, tractional retinal detachments, and proliferative vitreoretinopathy.
What Does a Retina Specialist Do?
Since Dr. Dunn is a retina specialist, patients at Florida Eye may be wondering exactly what a retina specialist does.
The retina is a light-sensitive layer that is found at the back of the eye. It acts like the film in a camera. There is a layer of light-sensitive photoreceptor cells. The photoreceptor cells can detect qualities, such as light intensity and color. These cells also help convert images that come through the eyes lenses into electronic signals. Then they send these impulses to the brain using the optic nerve in order to have visual recognition.
A retina specialist diagnoses retinal and vitreous disease using a detailed eye exam and uses highly technical testing and equipment. Lasers and microscopes are some of the tools used by these specialists for procedures in both hospital and office settings. Retina specialists can work with both children and adults. These specialists treat conditions that range from retinal detachment to cancer of the eye and macular degeneration. They can also treat patients who have severe eye trauma and work on cases where there is a heredity disease of the eye.
Why You May Need to See Dr. Dunn
There are certain conditions that should be treated by Dr. Dunn or another retina specialist at Florida Eye.
Retinal Tear or Breaks: As the eye ages, the vitreous can change shape or shrink. Typically, this won't cause much damage but it can cause the retina to experience inflammation and can lead to problems. This is more common if you are nearsighted. Retinal tears are common after trauma. Retinal breaks can allow for liquefied vitreous to get into the subretinal space, which can lead to a retinal detachment. If a tear or break is suspected based on a clinical history or exam or history of new floaters then it's important that a referral be made. If the retina does detach then the patient needs an urgent referral in order to have an operative repair. In order to save the eyesight, it's important to act quickly on any retinal detachments.
Age-Related Macular Degeneration: AMD is one of the leading causes of vision loss in adults over 50 and a common reason why you may be referred to a retina specialist. With this disease, a part of the retina, named the macular, is damaged. This is the central part of the retina and it's responsible for the dilated vision tasks you prefer. There are actually two types of this disease. Dry is the most common form of the disease but wet is more serious. Over the last few years, there has been great progress in treating vision loss associated with AMD but regular visits to a retina specialist are needed. Retina specialists used detailed surgical techniques to repair these types of injuries and are trained in this specialty.
Diabetic Retinopathy: About half of those who have diabetes will also develop diabetic retinopathy and it has become a leading cause of blindness in the country. All diabetic patients need to have an annual eye exam with an optometrist or ophthalmologist to check for retinopathy. When a diabetic patient has high blood sugar levels, it can lead to damaged blood vessels in the retina. This causes them to leak, close, or swell and this prevents blood from properly circulating in the eye. It's even possible for abnormal blood vessels to grow on the retina as well. There are two types of diabetic retinopathy. The early stage is called non-proliferative and the advanced stage is called proliferative. There are new treatment methods that are being researched in order to help patients with diabetic retinopathy retain some vision.
Macular Pucker or Hole: Both puckers and holes can reduce central vision. If the vitreous separates due to injury or age then it can also pull on the macular. Over a period of time, this causes a macular hole to form. When a macular pucker forms, it's a clear membrane that is made up of cells that cover the surface of the macular and then shrink. This causes puckering or wrinkling of the retina. Retina specialists will perform a specialized surgery in order to treat either puckers or holes.
Retinal Vein Occlusions: Retinal vein occlusions can have various symptoms depending on the macular edema that is caused. However, all causes should be evaluated by a retina specialist to look at the level of macular edema and perfusion, and to determine the right treatment. Treatment can range from intravitreal anti-VEGF agents to focal laser photocoagulation. Some cases require closer follow-up.
Other conditions that require some time with a retina specialist include any bleeding, clouding, infection, inflammation, or cancer. There can be many different diseases of the retina but some are more common than others.
About Florida Eye
Florida Eye has been dedicated to providing the best eye care and surgery center on the west coast of Florida since 1981. The company recruits the best employees and physicians, uses the most advanced technologies, and provides these services to you in convenient locations. Florida Eye considers patients an extension of the family and treats them this way.
Florida Eye Specialists are a known and renowned treatment center for all diseases and conditions of the retina. The latest technology is used to examine and treat all different types of problems, and doctors like Dr. Dunn are the most experienced and highly trained in the field.
For treatment on eye conditions, including retina care and annual comprehensive eye exams, contact Florida Eye with questions and for an appointment.